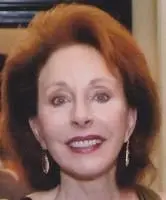 I am a psychotherapist specializing in individual and couples therapy and maintain a private practice in San Antonio, Texas.
With over 35 years experience as a psychotherapist, I am a graduate of Northwestern University, where I majored in Sociology and minored in Psychology, and New York University Silver Graduate School of Social Work where I specialized in clinical social work. As a private practitioner working with a broad spectrum of clients, I have flexibility in scheduling and control of my patients' confidential records. Among my areas of expertise are the application of my advanced study of Transactional Analysis and Re-Decision Therapy to my work.
The psychotherapy I have done with people has produced documented results. I surveyed 10 years of patients to see if the therapy held up over time. The large majority of patients felt the changes they made with my help were beneficial and lasting.
In addition to my formal education, I have attended literally hundreds of seminars to enhance my therapeutic skills and knowledge. Highlights from this long list are my training in Transactional Analysis and Collaborative Law.
Education
B.A., Northwestern University, Evanston, IL
M.S.W., New York University, Silver Graduate School of Social Work, New York, NY
Licenses and Certifications
Texas Dept. of Public Health Licenses:
Licensed Clinical Social Worker, No. 02900
Licensed Marriage and Family Therapist, No. 02511
Licensed Professional Counselor, No. 9181
Transactional Analysis Practitioner, certified by the USA Transactional Analysis Assoc.
Cerified by the American Board of Examiners in Clinical Social Work
Qualified Clinical Social Worker, certified by the National Assoc. of Social Work

Professional Organizations
San Antonio Bar Association, Vendor Member
Texas Assoc. of Marriage and Family Therapists
Americal Assoc. of Marriage and Family Therapists
National Assoc. of Social Workers, Private Practice Section
USA Transactional Analysis Association
International Transactional Analysis Association
Collaborative Divorce San Antonio, Board of Directors
Collaborative Divorce Texas
Honors:
Marquis Who's Who in America Albert Nelson Marquis Lifetime Achievement Award
Gold Membership, National Assoc. of Social Workers